Do you purchase 'hand to mouth' or from the 'rep' that has contacted you?
Do you have the time to research the market for the best purchasing option?
What would a 5% saving on food purchases mean to your profits?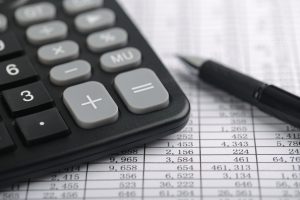 No matter what kind of business you operate, purchases will make up a large proportion of your expenses. Making the correct choices when purchasing Goods and Services could mean the difference between profit or loss for your business. With Accounting & General you can use our experience, industry contacts, time and structured approach to help your bottom line.
Identifying and selecting reliable suppliers can be a daunting task, especially with the broad range of options available. There are a number of factors to take into account, not just the quality & price of products and services offered, but geographic realities as well.
We can work with you to define your purchasing needs and quickly gather qualifies suppliers to the table, for formal and fair quotations.
We operate to high ethical standards and will not orchestrate a 'Dutch auction'. Similarly we will not compromise your quality standards in pursuit of a 'Cheap deal'.
We can be particularly effective in assisting purchasing for groups. Maybe your local tourism or trade association, with our assistance, could broker a local consortium?
To find out how we can help your business with purchases